PIPELINE
Believe in the power of true regenerative medicine
Lead Pipeline: HS-001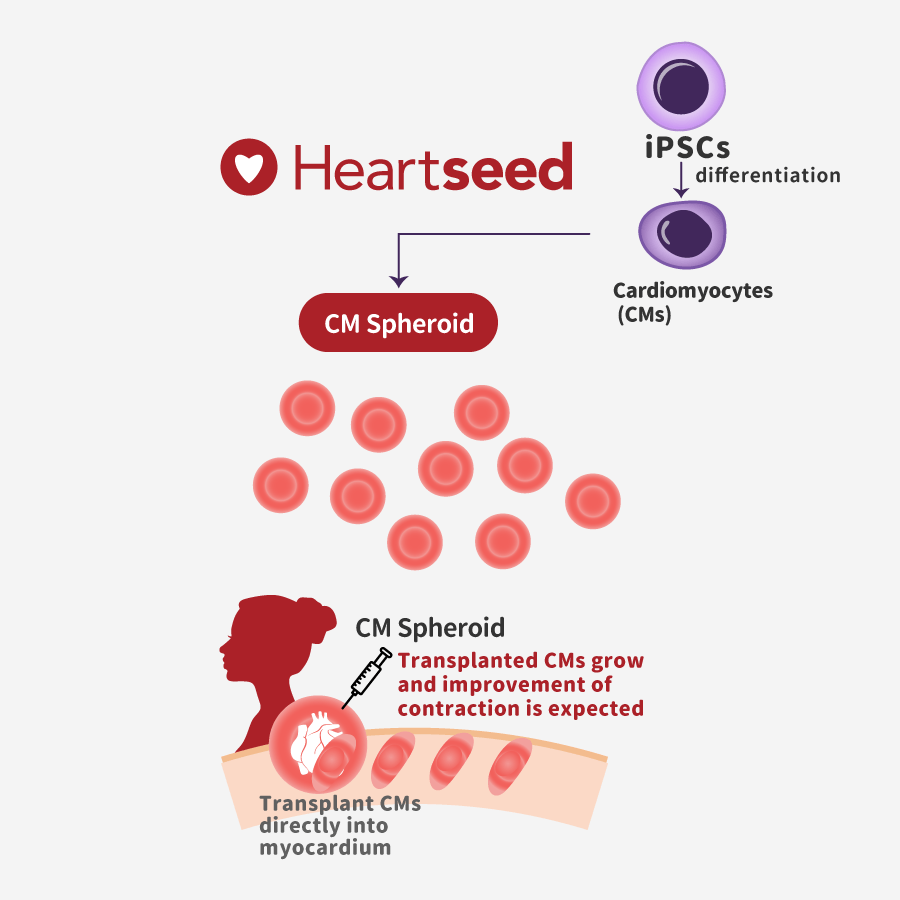 Strategy: Cardiovascular disease is the leading cause of death, and Heart Failure with reduced Left Ventricular Ejection Fraction (LVEF) is the major one. We believe transplanting sufficient number of ventricular cardiomyocytes is the best possible approach to cure Heart Failure with Reduced Ejection Fraction (HFrEF).
Target indication: Target indication is HFrEF, including Dilated Cardiomyopathy (DCM), Old Myocardial Infraction (OMI) and Dilated phase of Hypertrophic Cardiomyopathy (D-HCM)
Product: allogeneic iPSC-derived cardiomyocytes
Route of Administration: Intramyocardial Injection
Development Stage: Pre-Clinical, enter FIH in 2019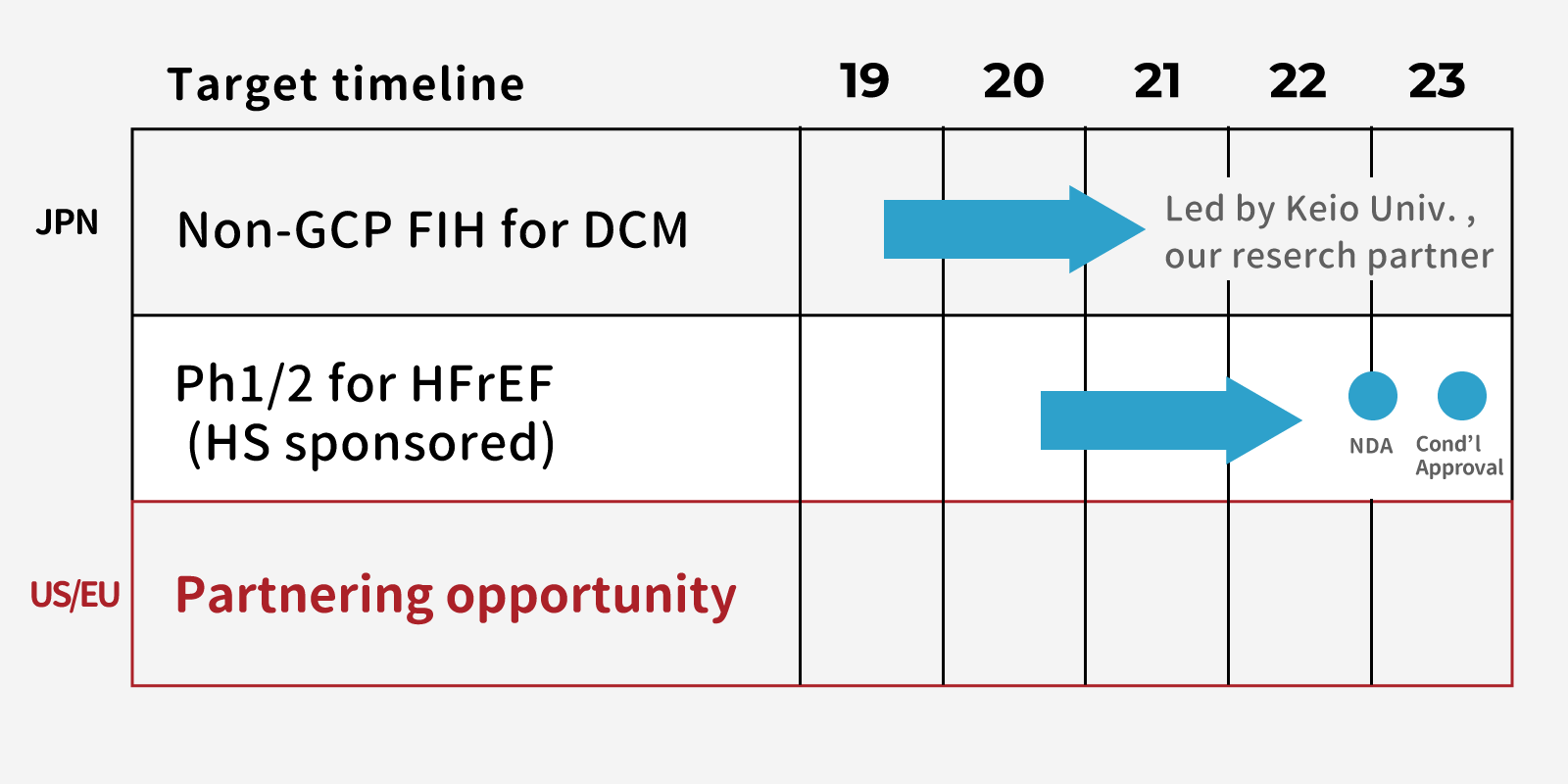 Research activities for following compounds
Other than our lead pipeline HS-001, intramyocardial injection of allogeneic iPSC-derived cardiomyocytes, researches are ongoing such as using autologous iPSC and HLA knock-out iPSC, which are free of immune rejection. We are also conducting research with a partner to develop more convenient injection methodologies that can be used in wide range of institutions.